"…it's Hell. People are being bombed. People are starving to death and they don't have any water in Mariupol…[The Russians] don't even let our volunteers go in and bring people food, to bring people water and we have children [who have] died because of dehydration already. And when I keep looking at the response that we have so far from the international community…I'm shocked because 25 years ago when we gave up our nuclear weapons, we were promised we would be protected." – Profile Hon. Ustinova in the Washington Post
Oleksandra "Sasha" Ustinova
Member of the Ukrainian Parliament
When Russia invaded Ukraine on February 22, 2022, With Honor Action and veterans in the For Country Caucus knew that without critical support, Ukraine's young democracy would succumb once again to authoritarian rule. As some of the only members of Congress who have actually served on the front lines in defense of freedom and democracy, the members of the For Country Caucus knew this was an unacceptable outcome, as well as a geo-political threat. Consequently, the Caucus and With Honor took an early and vocal role in responding to the crisis.
Immediately following the invasion, With Honor Action provided a forum for Ukrainian Members of Parliament and For Country Caucus members to communicate. These meetings improved the U.S. government's oversight of key humanitarian and defensive military assistance.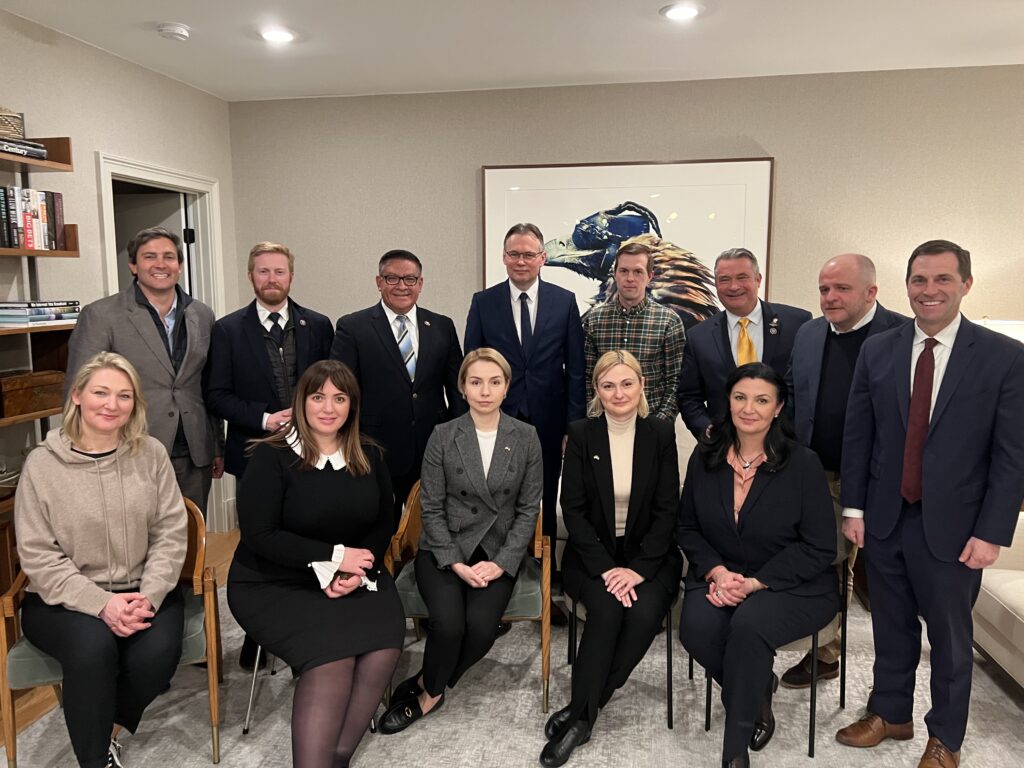 On March 7, 2022, With Honor Action called upon Congress to pass a $10 billion package of security and humanitarian assistance for Ukraine. The work, alongside the For Country Caucus, to pass bipartisan legislation bolstering Ukraine and encouraging cooperation among our NATO allies and the Baltic states has continued. Previous For Country Caucus Co-Chairs, Representatives Jared Golden and Don Bacon, passed legislation tasking the Department of Defense with drawing key lessons from the first year of Russia's invasion and Caucus member Representative August Pfluger has passed legislation supporting the comprehensive Baltic Defense Assessment. 
The For Country Caucus has remained steadfast in its support for Ukraine. Despite calls for decreased aid, members of the Caucus have consistently voted to pass key legislation, including the Ukraine Democracy Defense Lend-Lease Act of 2022 which would facilitate a lend-lease program similar to the one authorized during World War II for Ukraine and other eastern European countries, and the Additional Ukraine Supplemental Appropriations Act of 2022, which authorized $40.1 billion in military and humanitarian aid. 
As the conflict in Ukraine rages on, With Honor Action is proud to work alongside members of the For Country Caucus to advocate for America's continued support of our Ukrainian allies. In February 2023, previous For Country Caucus Co-Chair Representative Jared Golden and current Co-Chair Representative Tony Gonzales led a bipartisan letter to the Biden Administration encouraging it to provide Ukraine with increased air support capabilities. In June, Caucus Co-Chair Representative Jason Crow led a bipartisan letter advocating for the Administration to provide more intelligence to the International Criminal Court proving Russia had committed war crimes.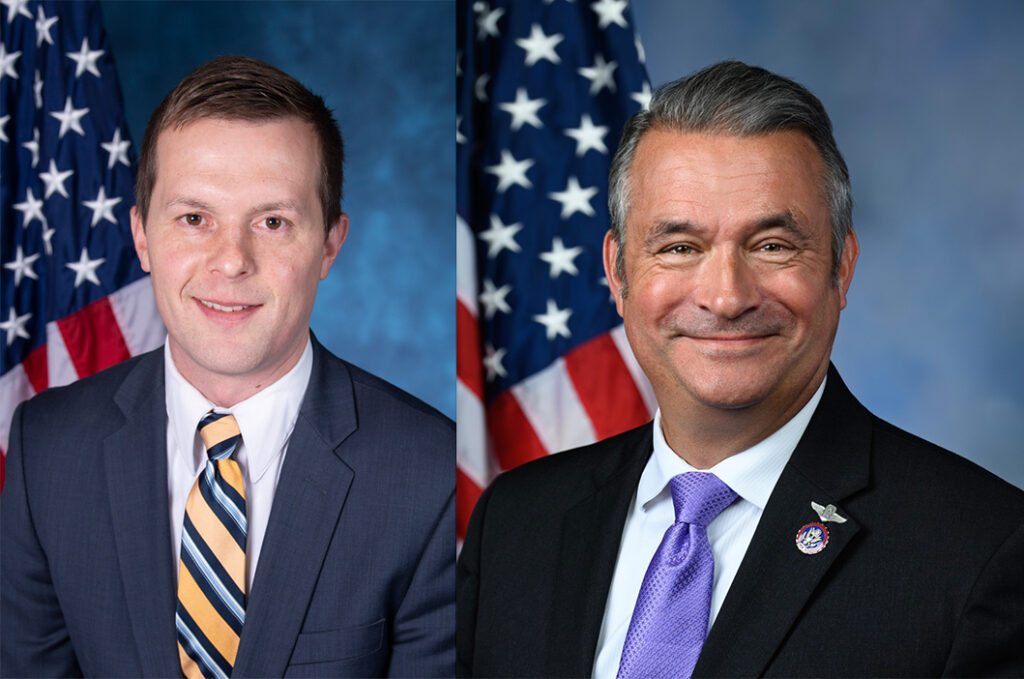 Former For Country Caucus Co-Chairs Representative Jared Golden and Don Bacon
"One of the most important and personally fulfilling areas of work the For Country Caucus has engaged on this Congress is Ukraine. We have a unique perspective on this war as veterans in Congress, and we have worked closely across party lines to combat Russian aggression in Ukraine, and provide oversight over the commitments of military and humanitarian assistance the U.S. has made. For this reason, the For Country Caucus has become an important body for dialogue with our counterparts in the Ukrainian Parliament."
Previous case study
The National Security Commission on Artificial Intelligence & the Cyberspace Solarium Commission: Securing our National Digital Infrastructure
Learn more
Next case study
The Sergeant First Class Heath Robinson Honoring Our Promise to Address Comprehensive Toxics (PACT) Act of 2022
Learn more